About Malo Dentistry
Our History
Dr. Steve Malo opened his dental practice on Union Street to Simcoe area patients back in 1978. He worked steadily and by 1985 the practice outgrew it's location and moved into the newly constructed Malo Professional Building on Colborne Street North. As Dr. Malo continued to provide exceptional dental care the practice has continued to grow including the addition of his son, Dr. Ian Malo, in 2005.
Patient Comfort
Both Dr. Steve and Ian Malo are committed to continued education; always learning the newest and most advanced techniques and procedures and adopting new dental technologies as they become available. Wanting to improve patient comfort and overall experience, the Malo Professional Building was completely renovated in 2010. We are proud to offer our patients a modern, warm, and welcoming atmosphere.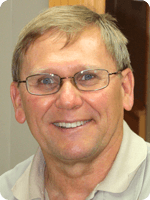 Dr. Steven A. Malo
Dr. Steven Malo, B.Sc., D.D.S. is a graduate of the University of Western Ontario's well-renowned school of dental medicine. Shortly after, Dr. Steve opened his dental practice in Simcoe. His easy manner and attention to patient concerns have long been his trademark of service; putting patient anxiety to rest with genuine warmth and trust. Dr. Steve welcomes new patients and looks forward to offering you the best comprehensive oral health care.
Read more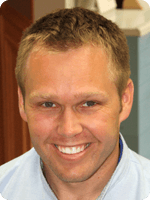 Dr. Ian A. Malo
Dr. Ian Malo, B.Sc., D.D.S., graduated from the University of Western Ontario with a Bachelor of Science degree, and went on to complete his Doctor of Dental Surgery (DDS) degree at the State University of New York at Buffalo's School of Dental Medicine. Dr. Ian's casual manner and gentle approach puts patients at ease and he welcomes new patients. Dr. Ian looks forward to keeping your family's smiles bright and healthy for many years to come.
Read more