New Patients Welcome!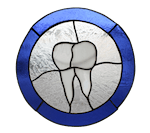 Dr. Steven and Ian Malo both look forward to helping new patients and their families maintain healthy happy smiles. Simply call us to set up an appointment. To get a head start, complete our New Patient Form and prior to your appointment:
Download and print
New Patient Form
In order to render health services it is necessary to obtain your vital personal and medical information. You will have to complete our New Patient Form when you come to our office as a new or emergency patient. Completing it beforehand may be easier for some if you have look up the required information. ALL INFORMATION IS CONFIDENTIAL.